Aotearoa NZ
The
Mood
Machine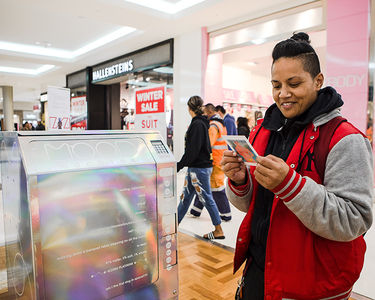 A machine like no other: Tell The Mood Machine how you're feeling and receive some art and writing to match.
Curated by Emma Ng and Hera Lindsay Bird and featuring work by some of the most exciting young artists and writers in Aotearoa, prepare to discover new worlds, gravity-bending perspectives, and fierce heartbeats that echo long after you've left.
Featuring work by Xun Cao, Vanessa Crofskey, Robbie Handcock, Ana Iti, Gregory Kan, Sharon Lam, Eamonn Marra, Elisabeth Pointon, Stacey Teague, Sam Thomas, Tayi Tibble, Serene Timoteo, Jade Townsend, Chris Tse and Faith Wilson


Hera Lindsay Bird and Emma Ng talk about The Mood Machine here

The Mood Machine premiered in 2018 as part of Satellites, a programme showcasing the most exciting contemporary Asian artists in Tāmaki Makaurau, supported by Auckland Council.