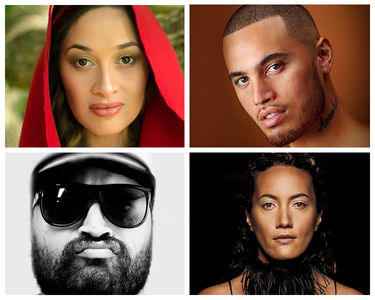 Have you ever wanted to have your sidewalk sing-along moment?

Nau Mai, Haere Mai, Waiata Mai
We're kickstarting the Festival and our Toitū Te Reo festivities with Tira, a FREE event that welcomes everyone to sing from the same song book of iconic waiata alongside some of Aotearoa's brightest singer-songwriters.
Want to know the kupu (words) to sing?
Download the app

Watch the video here or download the pdf here
Screen reader/large print version available here
Join us to celebrate the opening of Auckland Arts Festival the best way we know how – with a big sing-along in Aotea Square, the heart of the Aotea Arts Precinct.
Add your voice to the many as we sing for our city, our language, our Artists and our Festival.

Images: Eu-Lee Teh

Read a preview of Tira and Tōku Reo Waiata here
Watch Ria Hall lead everyone singing 'Hareruia' here
Watch coverage of Tira on Māori Television here
Watch the Facebook livestream of Tira here

Featuring

Ria Hall
Troy Kingi
Maisey Rika
Stan Walker
Supported by