NZSLI Performance
Astroman
(NZSL)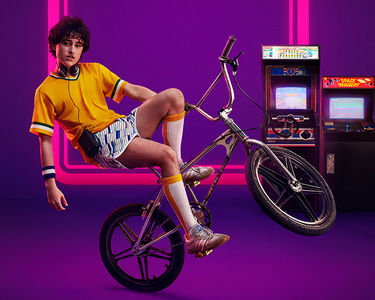 NZSL Interpreted Performance

Filled with laughter, mischief, all things 80s and Kiwi soul
NZSL interpreted performance Saturday 30 March 8.00pm
Tickets: $20 each for individual and companion

NZSL video about the show
Did you grow up in the 1980s? Do you remember Pac Man, BMX bikes, Donkey Kong and Rubik's cubes?
Whether we remember the 1980s or not, we can all relate to Astroman as it's a very Kiwi story about family, friendship, and courage. This is a very funny show about growing up in small-town Aotearoa.
 Astroman is written by Albert Belz, an award winning Māori playwright and is about a Māori boy growing up in 1980s Whakatane.
 Jimmy is a young boy who is obsessed with, and very good at arcade video games. He always has the highest scores at the arcade. He is a genius, but thinks that school is beneath him and is always getting into trouble. Outside the arcade, he is bullied. With the help of the grumpy arcade owner and his mum, Jimmy learns how to stand up to bullies and be brave.
 Some seats in the theatre have a hearing-aid loop. Please let us know if you would like a seat with a hearing aid loop. We have reserved seats with a very good view of the interpreters for the Deaf community.
 Recommended for ages 13+
Contains Strong language


TO BOOK
Book online using the Google booking form HERE

OR
Download the Word booking form HERE

Email the completed form to: [email protected]
For assistance text 0210 593 913 or email [email protected]
Credits
Writer Albert Belz
Director Tainui Tukiwaho
Performers include
Nicola Kawana, Miriama McDowell
Produced by